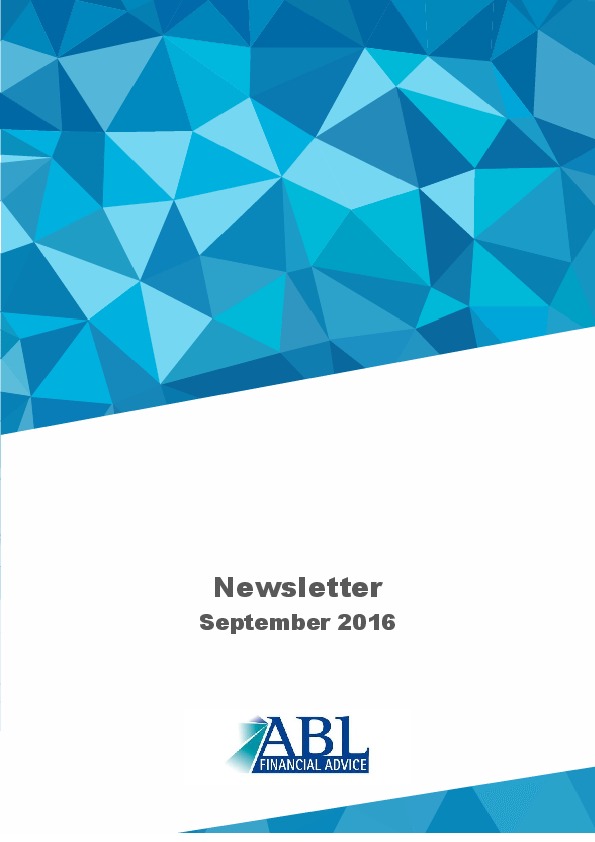 Welcome to our newsletter for September 2016. This newsletter combines the articles that we have published on our site since we last published a discrete newsletter. We provide the newsletter in this format so that you have a single, portable document that you can read at your leisure.
In this newsletter, we discuss how good advice can be boring – a constant challenge for us when it comes to preparing these articles! We also comment on Australia's extraordinary run – 25 years of uninterrupted economic growth – which has nevertheless still left many Australians looking forward to nothing more than the age pension in retirement. We also discuss the changes to the changes to the super rules announced in May… have a read; you will see what we mean. Finally, we finished the month of September with a discussion of how to make hay while the sun shines – or what to do while interest rates are low, which is the financial equivalent.
Please feel free to share this newsletter with anyone you think would find it helpful. And please also free to get in touch with us if there is anything that you would like to discuss about its contents.